Escort of heavy & special transports
for over 35 years Specialized route inspection
for your special transports
Get in touch
Professional transport escort:
maximum security for your transport
For more than 35 years we have been successfully dealing with the subject of transport escort - from A to Z. We provide security not only in Graz, but all over Austria, if you want your special transport to reach its destination reliably. As a family business we feel obliged to traditional values: We rely on a trustful cooperation based on transparent and fair conditions on the one hand and on adherence to delivery dates and quality on the other hand - take us at our word.
Transport escort service by the specialist - that's what counts
If transports exceed the dimensions or weights generally approved in the Motor Vehicles Act, we speak of special transport. Which of the four accompanying stages becomes relevant depends on the concrete exceeding of the dimensions. Here are the concrete limits:
Dimensions
The maximum dimensions of a regular transport are therefore 4 m in height, 2.55 m or 2.6 m in width and 12 m in length. For a motor vehicle train 18.75 m is the maximum and for an articulated vehicle 16.5 m.
Total weights
Here it becomes a little more complicated: the maximum total weight is estimated at 40,000 kg. However, in certain cases it can be increased to 44,000 kg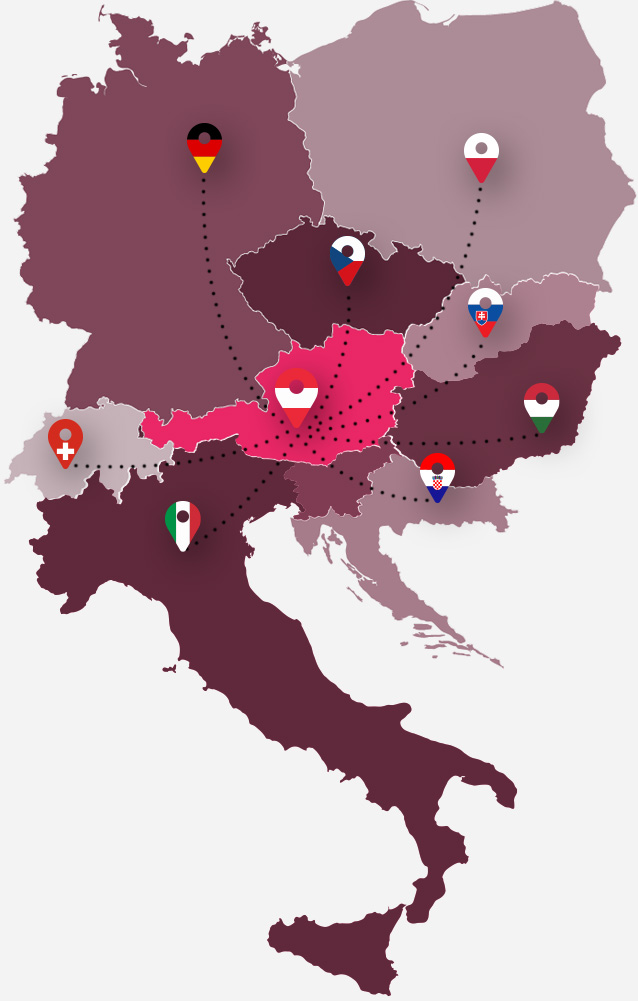 Weights per vehicle type
two axes - 18.000 kg
three axles - 25,000 kg or 26,000 kg with air suspension
four axes - 32.000 kg
Axle loads
The upper limit is generally 10,000 kg. However, 11,500 kg applies to drive axles and 19,000 kg to rear axles.
Note: The actual load on driving axles must in any case be more than 25 percent of the total weight of the respective vehicle or relevant vehicle combination.
Of course, we will advise you in detail on all points in order to work out an optimal solution for your project. In Austria we have a very special situation: We are the only European country where private transport attendants like us take over the entire traffic control for heavy and oversized transports.
Therefore our range of services includes
Transport escorts
Notification Procurement
Track Tests
So if you have any questions or are planning a heavy or large volume transport, please do not hesitate to contact us - we are your competent partner in all fields of activity concerning transports.